Viewing Statistics
Articles View Hits

313446
Home
WELCOME TO THE ROTARY CLUB OF COOROY
Sunshine Coast Hinterland, Queensland, Australia
Rotary Vision - Together we see a world where people unite and take action to create lasting change - across the globe, in our communities and in ourselves
---
POLIO ERADICATION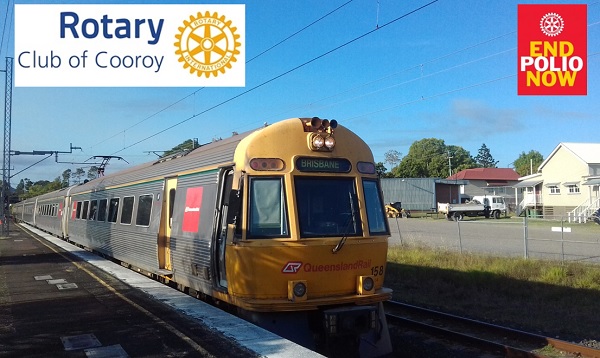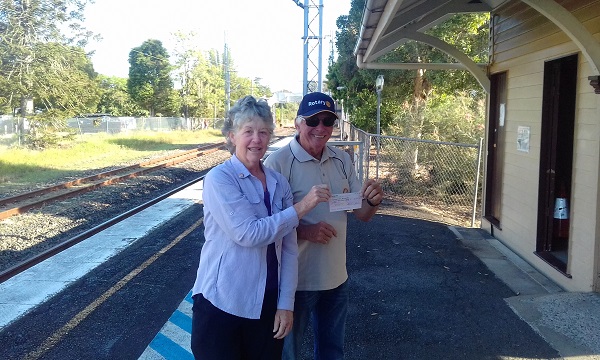 The Great Rotary Train Ride for Polio Eradication passed through Cooroy at 6.35am on Friday 23 October 2020.
Polio is a paralysing and potentially deadly infectious disease that most commonly affects children under the age of 5. It was the late Sir Clem Renouf a member of the Nambour Rotary Club who, as President of Rotary International in 1978 and 1979, launched the first project to vaccinate children in the Philippines.
Since then Rotary members worldwide have contributed more than $2.1 billion and countless volunteer hours to protect nearly 3 billion children in 122 countries from this paralysing disease and reducing the number of polio cases by 99.9 per cent. Afghanistan and Pakistan the only two countries where polio is endemic. But it's crucial to continue working to keep all other countries polio-free. If all eradication efforts stopped today, within 10 years, polio could paralyse as many as 200,000 children each year.
The fight to end polio is led by the Global Polio Eradication Initiative, which includes Rotary International, UNICEF, the U.S. Centres for Disease Control and Prevention, the World Health Organization, the Bill & Melinda Gates Foundation and governments of the world including Australia.
---
Meeting weekly here in Cooroy with like-minded people, Rotarians have the expertise and contacts to make things happen. We are supporting local charities, helping to eradicate polio worldwide, we're providing disaster relief, improving youth opportunities locally and globally, and having a great time doing so.
---
 
If you should like to use your skills and talent to make our community better, call Carol 0407 194 120 or Andrew 0421 407 097
or visit us Meeting time 6.00 pm Mondays (excluding public holidays)
 Cooroy RSL, 25 Maple St, Cooroy QLD 4563 
 


Optional evening dinner